Scenic Michigan is a broad coalition of Michiganders from all walks of life who care passionately about protecting Michigan's spectacular beauty. Since 1996, Scenic Michigan has fought to eliminate blight, stem Michigan's excessive proliferation of roadway billboards, reduce light pollution, and protect the state's most scenic and beautiful vistas. Scenic Michigan is an affiliate of Scenic America, a national organization sharing our goals.
Join Our Mailing List
Stay up-to-date with our happenings and sign-up for our newsletter!
Sign Regulation: Upcoming Trainings and Guidebook
Our recently updated Michigan Sign Guidebook (2021) provides essential guidance about the local planning and regulation of business and advertising signs. Learn how to utilize content-neutral sign regulations to enhance the scenic quality of your community, while addressing critical legal issues.
Register for a two-hour webinar on May 12th or 24th to learn more. Registration for this program includes a digital copy of Scenic Michigan's updated Michigan Sign Guidebook and companion webinar.
Learn More & Purchase
Learn More & Purchase
Register for a May Training
Register for a May Training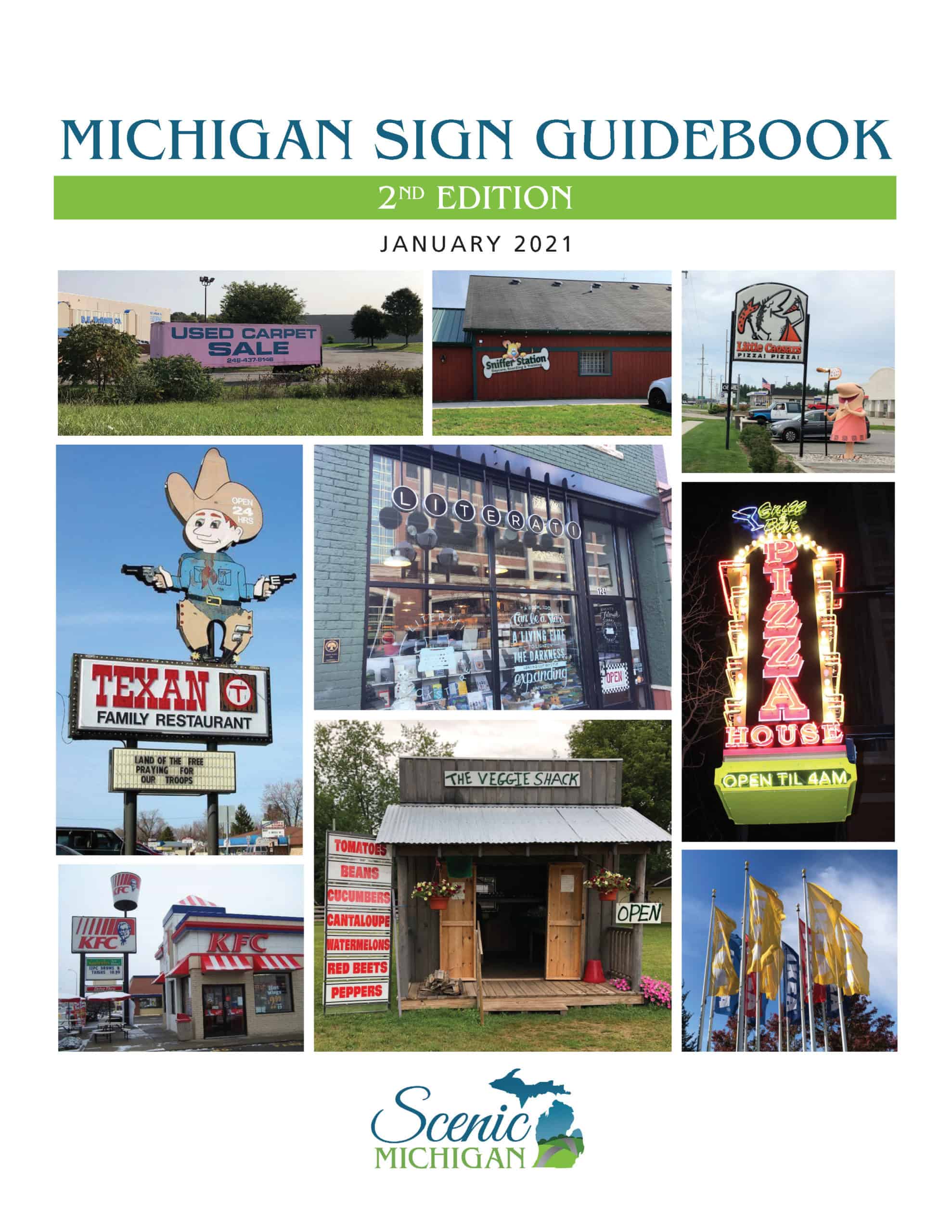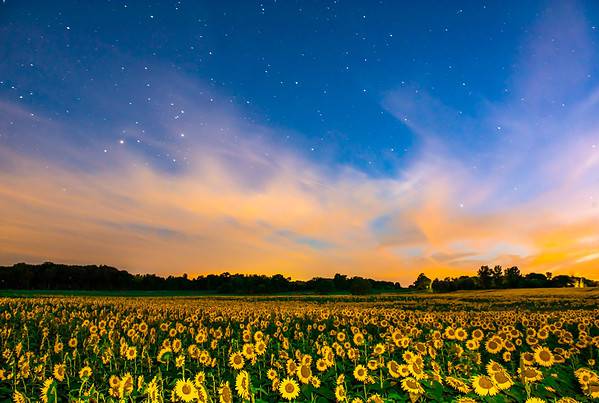 Looking for your dream job... search no further. We're hiring our next Executive Director. -- TITLE Executive Director CLASSIFICATION Part-time, contract employment; exempt from overtime REPORTS TO Board of Directors SUMMARY Reporting to the Board of Directors, the Executive Director (ED) is the sole staff person for Scenic Michigan (SM)…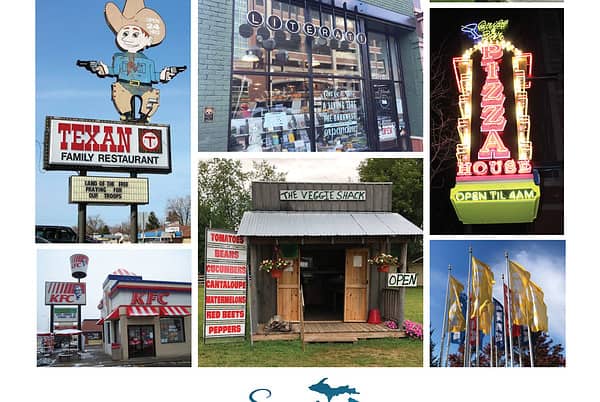 The U.S. Supreme Court's 2015 decision in Reed v. Town of Gilbert significantly impacted local governments' approach to sign regulation. The case's application of the content neutrality doctrine rendered most of the local sign regulations in Michigan unconstitutional. Recent Sixth Circuit court decisions challenge local governments' ability to continue with longstanding modes…
I'm proud to support Scenic Michigan as they work to control billboard proliferation in our state. Thanks to their efforts, our roads are more scenic and less distracting to drivers than they otherwise would be.

Jerry Jung

Former Chair, State Transportation Commission
Scenic Michigan has been an effective and steadfast defender of our state's blessed abundance of natural beauty.

William G. Milliken

Former Michigan Governor
Thanks to Scenic Michigan, planners and citizens seeking to protect community character have an excellent resource (the Michigan Sign Guidebook) to fulfill that mission.

Mark Wyckoff

Former Director, MSU Planning and Zoning