Scenic Michigan is a broad coalition of Michiganders from all walks of life who care passionately about protecting Michigan's spectacular beauty. Since 1996, Scenic Michigan has fought to eliminate blight, stem Michigan's excessive proliferation of roadway billboards, reduce light pollution, and protect the state's most scenic and beautiful vistas. Scenic Michigan is an affiliate of Scenic America, a national organization sharing our goals.
Join Our Mailing List
Stay up-to-date with our happenings and sign-up for our newsletter!
Sign Regulation: Upcoming Trainings and Guidebook
Our recently updated Michigan Sign Guidebook (2021) provides essential guidance about the local planning and regulation of business and advertising signs. Learn how to utilize content-neutral sign regulations to enhance the scenic quality of your community, while addressing critical legal issues.
We held two trainings in May 2021 in partnership with Michigan State Extension Services. This fall, you'll find an opportunity to get more training at the Michigan Association of Planning Conference (10/27/21- 10/29/21). Brian Connolly, Sign Guidebook author, will be presenting a session on Friday, October 29th from 10:30-Noon.
Learn More & Purchase
Learn More & Purchase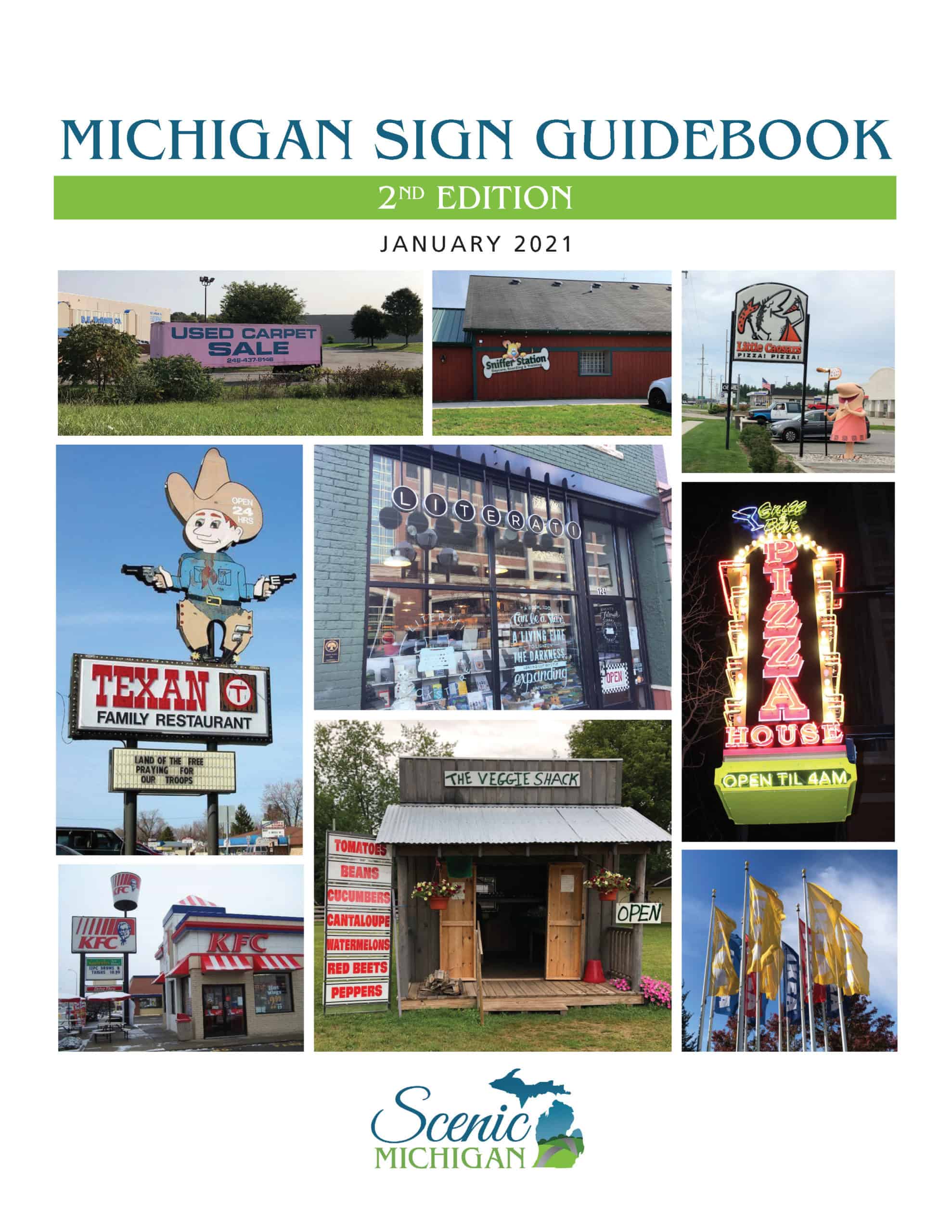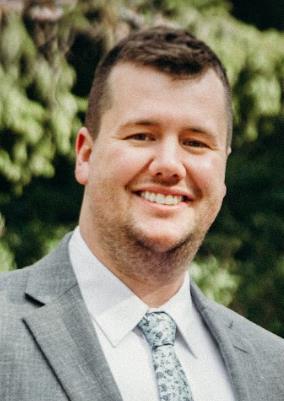 Jake Parcell, Ph.D Jake comes to Scenic Michigan by way of Wayne County, where he currently serves as the Deputy Director of the Wayne County Land Bank. Formerly, Jake was a Community Analyst in the City of East Lansing and a Planner in the City of Flint. Jake is a…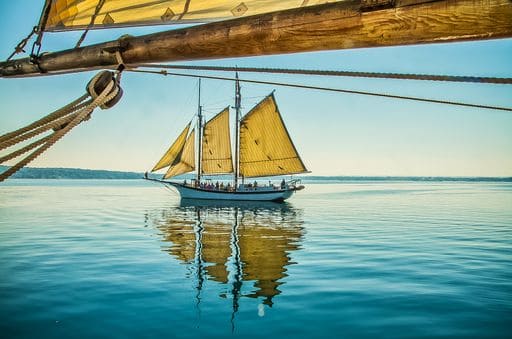 Our annual Scenic Michigan Photo Contest is on hold until a new Executive Director is hired. Keep snapping those beautiful pictures and we'll send a note to all past participants when we launch the contest.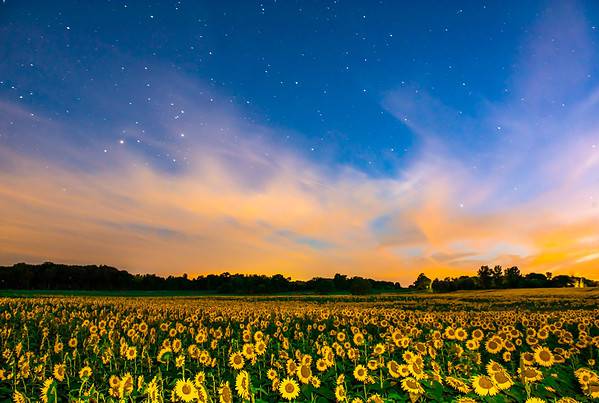 Are you passionate about the need to protect Michigan's scenic qualities? Do you have strong nonprofit management experience/and or professional urban planning background? Are you looking for a position that allows you creative freedom and a good work/life balance? If so, you may be interested in applying to serve as…
I'm proud to support Scenic Michigan as they work to control billboard proliferation in our state. Thanks to their efforts, our roads are more scenic and less distracting to drivers than they otherwise would be.

Jerry Jung

Former Chair, State Transportation Commission
Scenic Michigan has been an effective and steadfast defender of our state's blessed abundance of natural beauty.

William G. Milliken

Former Michigan Governor
Thanks to Scenic Michigan, planners and citizens seeking to protect community character have an excellent resource (the Michigan Sign Guidebook) to fulfill that mission.

Mark Wyckoff

Former Director, MSU Planning and Zoning